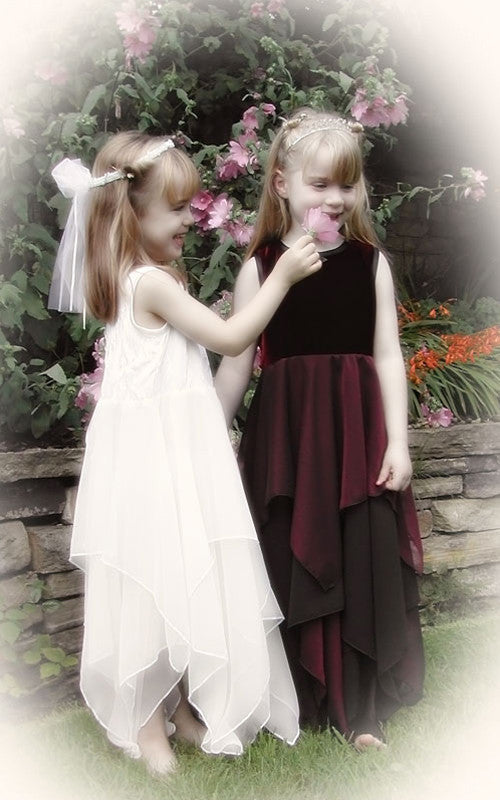 397 - Pixie Dress
Part of our made to order couture collection.
This is a very pretty and unique dress for a little girl, perfect as a bridesmaid or party dress. The design consists of a high waist bodice that is trimmed at the back with a button loop braid, laced up with satin ribbons. Attached to the bodice is a three layered chiffon skirt with a fluted hemline.
We can make the dress in a huge variety of colours & fabrics, that can customised to complement most of the standard items in our range. This makes it ideal as a bridesmaid dress, as we can coordinate it perfectly to your chosen wedding theme.
Available in Ages 2 - 10 years, prices range from £45.00 - £75.00, depending on size & fabric choice. Please contact the studio directly on darkangel.designstudio@gmail.com to discuss your requirements.
 We do have a selection of Pixie dresses in stock in various sizes & colours, these are ex show samples and are available at reduced cost, please inquire.