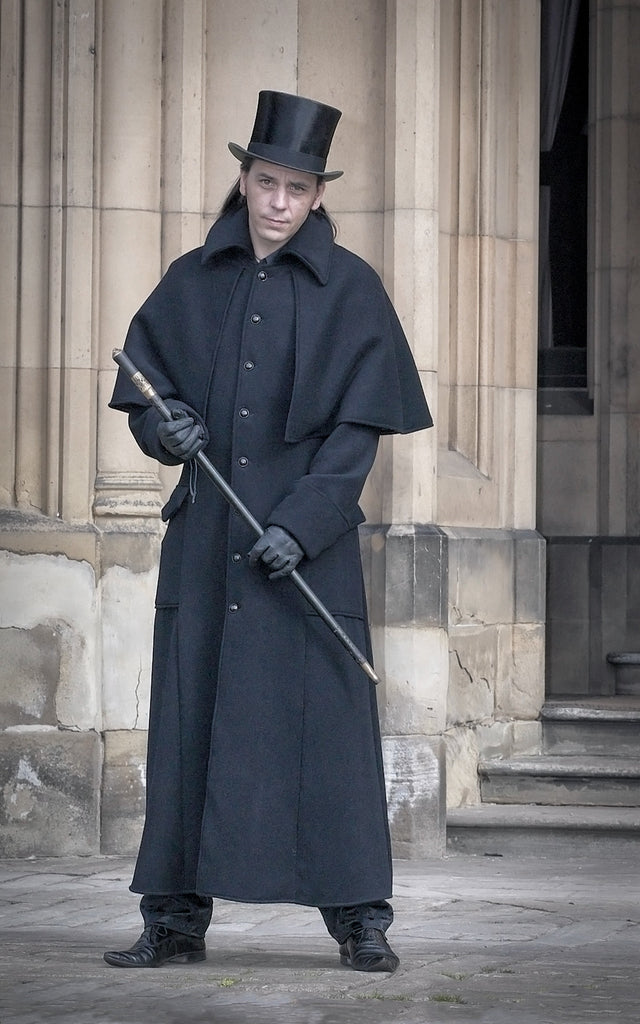 409 - Kensington Coat
The dramatic Kensington Coat is based on a traditional Victorian Coachman's overcoat. It is made from a pure 100% wool fabric and is fully lined in satin. The coat is exquisitely tailored to an exceptionally high standard. It buttons up to the neck with ornate metal buttons, the high collar folds down over the attached shoulder cape. The back of the coat has an open back vent.
This is the ultimate winter coat!