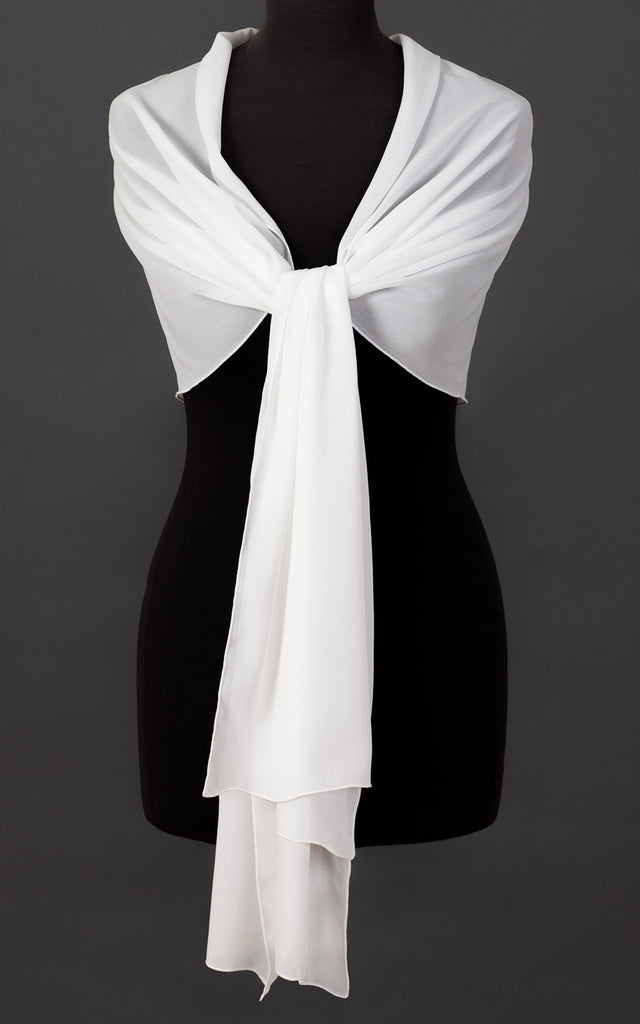 Chiffon Wrap
A simple and elegant chiffon stole.
These are a perfect accessory for our shoulder-less gowns and corsets to give you that extra bit of cover.

The stoles measure approximately 200cm x 50cm. They are a generous length and can be worn in a variety of ways.

For weddings we can create these in the exact same fabric as your gown so you can be sure of a perfect match.